Board of Directors
Gary Brown
Murray Lindo
Stuart Campbell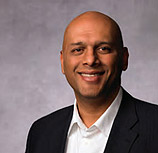 Steven Carrasco
Allyson McKeever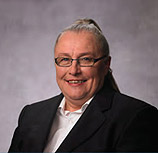 Rox-Anne Moore
Carey Scheppner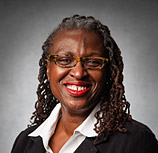 Carol Thames
Evan Vella
Contact the Board
While the Board oversees Management, it does not participate in any of Rapport's day-to-day operations. If you have a Board-specific request or issue, please contact the Board of Directors at any time. The Corporate Secretary will review all inquiries and will direct any to the appropriate person if a response is required.

To contact a Member of the Board:
Rapport Credit Union
Attn: Name of Board Member
c/o Corporate Secretary
18 Grenville Street, Suite One
Toronto, ON M4Y 3B3
Email: BoardOfDirectors@rapportcu.ca
Board of Directors Nominations
Rapport Credit Union is looking for members to play an active role in the leadership of our credit union.
This Call for Nominations is a request for enthusiastic volunteers; members interested in helping to build Rapport. Our Board of Directors consists of 10 persons elected from and by the membership of Rapport.
We are currently looking for potential board members with the following skills or interest in developing knowledge/expertise in these nine critical areas:
Strategic Planning, Leadership, Risk Management, Governance and Ethics, Financial Literacy, Credit Union Operations, Board and CEO Performance, Audit and Compliance and the Regulatory Environment for financial services and credit union sector. Prior board experience would be an asset.
To stand for office, a member must meet the requirements of Section 83 of the Credit Unions and Caisses Populaires Act 2020.
Members that are interested in serving on the Board of Directors can download the Director Candidate Information Guide. Completed forms may be emailed to nominatingcommittee@rapportcu.ca.
Forms may also be delivered in person or mailed to:
Chair, Nominating Committee
Rapport Credit Union
18 Grenville Street, Suite One
Toronto, ON M4Y 3B3
The Nominating Committee will accept names
of potential candidates until
Wednesday, February 1, 2023 at 5:00 p.m.
If you have any questions, please contact the Nominating Committee by email at nominatingcommittee@rapportcu.ca.