Board of Directors
Gary Brown
Murray Lindo
Stuart Campbell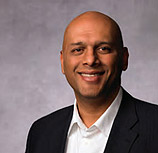 Steven Carrasco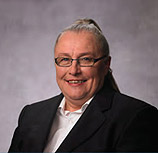 Rox-Anne Moore
Michael Parzei
Carey Scheppner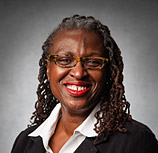 Carol Thames
Evan Vella
Contact the Board
While the Board oversees Management, it does not participate in any of Rapport's day-to-day operations. If you have a Board-specific request or issue, please contact the Board of Directors at any time. The Corporate Secretary will review all inquiries and will direct any to the appropriate person if a response is required.

To contact a Member of the Board:
Rapport Credit Union
Attn: Name of Board Member
c/o Corporate Secretary
18 Grenville Street, Suite One
Toronto, ON M4Y 3B3
Email: BoardOfDirectors@rapportcu.ca
Associate Directors
Rapport's Board of Directors is looking to recruit up to three potential candidates for Associate Director positions on the Board.
This position is part of a structure to have qualified and diverse candidates fill vacant Director positions or become adequately prepared to seek a nomination to be elected to a regular board position. It is also an opportunity for members to serve as volunteers and become more involved in Rapport, and network with other area leaders.
This non-voting position, appointed by the Board, will provide an opportunity for interested members to learn about the board process and gain an educational background on the internal policies and procedures of Rapport. While Associate Directors serve as non-voting members, they are expected to attend regular Board meetings and are encouraged to participate in strategic and general policy discussions with the Board.
Associate Directors are paid an annual honorarium for them to fulfill their responsibilities. Remuneration will be 50% of the full Director Compensation.
Eligibility
Applicants must meet the following criteria:
Existing member in good standing with $50 in membership shares.

At least 18 years of age and not employed by Rapport in the past two years.

Able to work as a team member.

Available for all Board, Committee and occasional special meetings.

Willing to attend planning sessions and training programs.

A demonstrated desire to learn about Rapport, its services, the laws and regulations that govern it, and the job responsibilities of a Director and Committee member.
Application Deadline: June 30, 2021 Click here to apply.


For more information: Download the Associate Directors Program Brochure.